Dear SKPs, posts that were created on the 21st & 22nd Sept were deleted when the forum technical people went in to fix some problems. Luckily there weren't any important posts. An update on the situation will be due soon. Sorry for the inconvenience caused!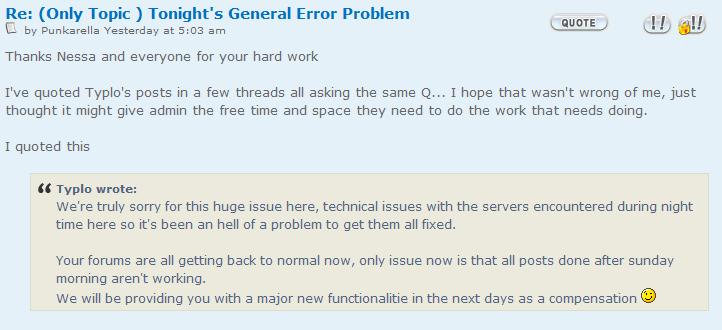 Found this post in the forum support section available to administrators only.
Note: "Typlo" is forumotion's administrator. What is forumotion? Forumotion is a platform of forums and our forum is from forumotion!
Last edited by Admin on Wed Dec 10, 2008 12:16 pm; edited 3 times in total (Reason for editing : Problem found!)